Just like spay/neuter, adoption is key to creating a no-kill cat nation. Adoption gives homeless cats the life, home and love they seek. Every cat adopted helps free valuable space in rapidly filling no-kill shelters, giving more lost feline souls the chance to be found.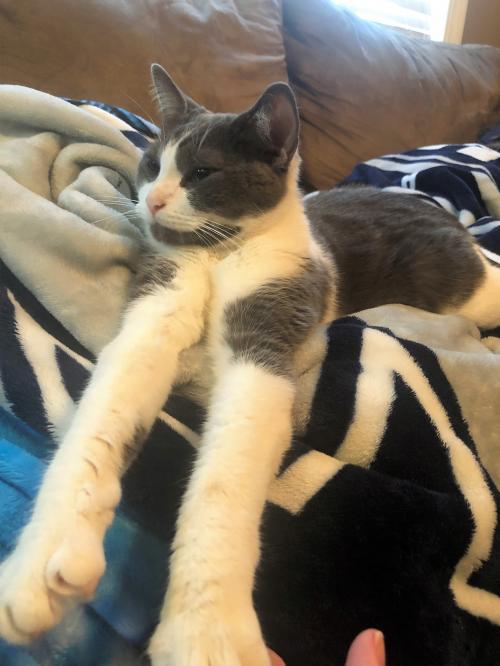 Young | Domestic Short Hair & Tuxedo | Female
Miami is a sweet girl who was found abandoned outside Little Miami Brewing Company. She had been there a few weeks and survived on the food that the patrons provided. When we took her in, she had a belly full of worms and was covered in fleas. She is now clean and healthy and looking for her forever home. Miami is very loving and likes to know that there is someone around to give her love and attention. She is always after pets and cuddles, but isn't a big fan of being picked up. Miami is the perfect cat for a family looking to find their first cat. She gets along with people of all ages and dogs but is a bit standoffish towards other cats. We figure she is about a year old as of June 2019.
Learn more about me
Your Adoption Day
On your adoption day, arrive at the shelter with an acceptable method of payment for your new feline friend's fee, any necessary adoption forms and a carrier. Of course, by then you'll have already read
how to prepare for cat adoption
as well as
what to expect in the first 30 days
. So let us be the first to say congratulations!